Click Option button in main window of Power Audio Recorder.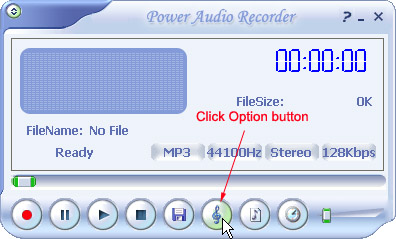 Click Recording Source button in Mixer Control tab of Setting dialog.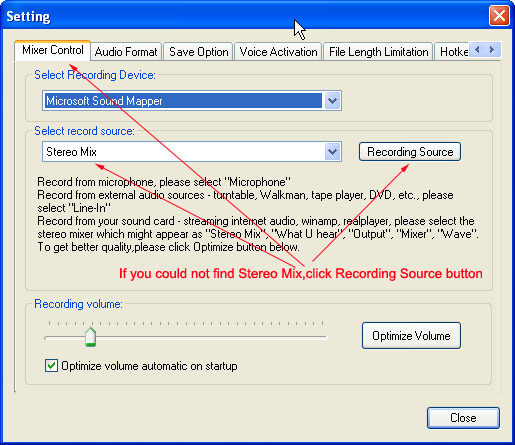 If you could not find Stereo Mix,click Options->Properties menu.
Sometimes you may wish to record streaming audio. Many modern sound cards present a recording input called Wave (Stereo mixer) that may work. Several sound cards also offer a recording input called "What U Hear" or a similar name,that records anything that can be heard over the computer speakers.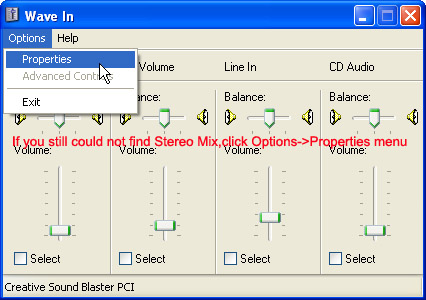 Select Recording ratio and check Stereo Mix in Properties dialog.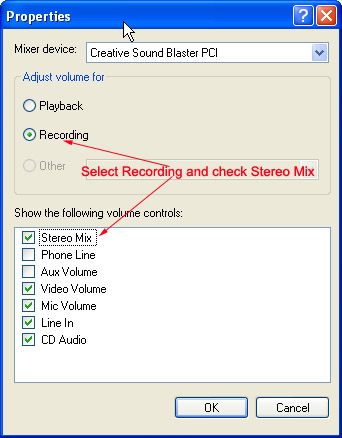 Check Select checkbox in Stereo Mix item of Wave In dialogl.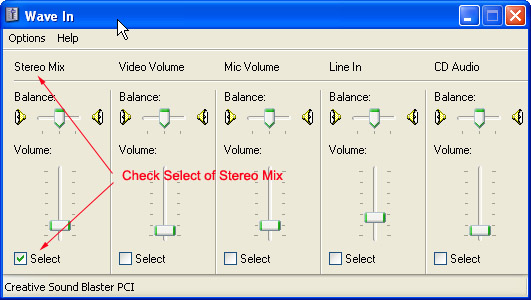 For each recording-input, you will notice a Select checkbox and Volume slider. If you want to record from Microphone, check the Microphone Select checkbox. If you want to record from Line-In, check the Line-In Select checkbox. If the recording volume is too low, turn up the appropriate Volume slider.